Since 1983 Noah Homes, located just outside of San Diego, has made it a mission to provide exceptional residential services and opportunities for adults with intellectual and developmental disabilities. Through advocacy and community partnership, Noah Homes' goal is to maximize each individual's independence in a community environment that fosters dignity and respect, as well as personal and spiritual growth.
We talked to Molly Nocon, CEO of Noah Homes, and she said the organization's mission has always been a huge priority. 
"We are very proud of the fact that we give them as much independence as possible while keeping them in a very safe setting," Molly said. "We have 90 residents that live in ten homes. The homes are on 12 beautiful acres." Through fundraising and private donations, Noah Homes has remodeled, expanded, and become a successful environment promoting a place of refuge, safety, and acceptance in the spirit of Noah's ark.
Today, those 90 men and women, who are referred to as "the folks," are an inspiration and help people understand how to best support people with developmental disabilities and their families. The folks leave their homes every weekday morning to work in the community and participate in activities. Activities and jobs are based on each resident's personal needs and abilities. 
Even though development disability is the common thread with the folks, once a resident arrives they are able to be an active part of the community and their diagnosis seems obsolete. There is quite an involved process when placing new residents. 
"There is a three- to six-month process to place someone at Noah Homes and we are very proud of the fact that once we place them, they don't leave," said Molly. Molly mentioned to us that in the 27 years she has been involved with Noah homes there have only been 3 people to leave.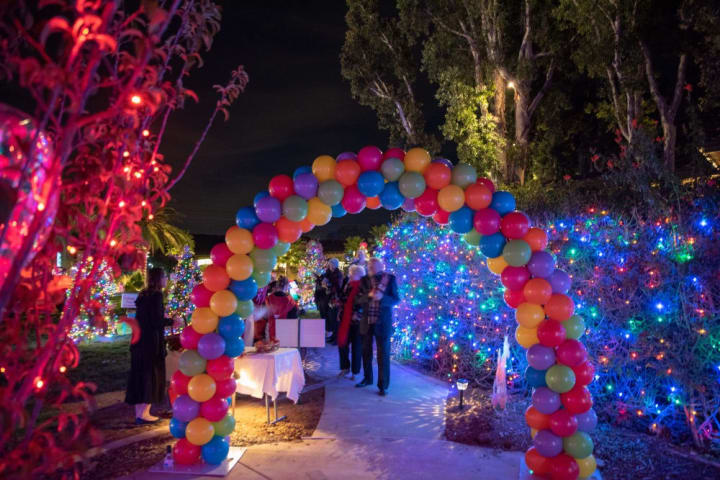 Noah Homes shares their community with others to spread holiday cheer and raise money. They have created a holiday destination for families and give the residents an opportunity to welcome guests. The event is called Enchanted Village and all proceeds go to Noah homes.
This was the first year for the event and people came from all over to see the Christmas wonder. 
"We had Santa, we had face painting, we had choirs that came for all different churches and schools that came and sang pro bono," Molly said. "It was amazing to watch people just come, sit, and enjoy. We wanted to be a family interactive event. You really could just sit and be caught up in the wonder of Christmas."
A-1 Self Storage is proud to support Noah Homes with a donation to remodel and expand the facilities. The goal of all growth in Noah Homes is to promote refuge, safety, and acceptance just like on Noah's Ark. "By attending the Enchanted Village, not only are you enjoying a family tradition but you are employing people with disabilities. What a wonderful way to start your holidays by giving back to those most in need," said Molly.
Although the Enchanted Village event has ended, there are still other opportunities to help. If you would like to donate or volunteer, you can do so on the Noah Homes website. The largest fundraising event for the organization takes place during the summer and will be on Saturday, June 22nd. Summerfest features a band, food, and tours of the homes to see what progress has been made from the donations in the previous year. All are encouraged to attend in shorts and Hawaiian shirts. A prize is given to the best shirt! For more information on Summerfest, please check the website and Facebook page closer to the event time.