At A-1 Self Storage, we help navigate life's transitions by providing a little extra space. Our team of self storage professionals is honored to assist our community, especially during trying times.
One of the most difficult transitions a person can make is from homelessness to housing. While it is against our rental agreement for a customer to live in their storage unit, we are passionate about addressing the issue of homelessness in our hometown of San Diego, California. 
Last year, A-1 Self Storage President and CEO, Brian Caster, partnered with San Diego business owner and homelessness advocate George Mullen to develop the Sunbreak Comprehensive Plan - an initiative aimed at addressing San Diego's homelessness issues.
The centerpiece of the plan details steps the local government can take to organize, fund, construct, and manage a temporary camp called Sunbreak Ranch in the Otay Mesa region. The proposed site is a short, 15-minute drive from Downtown San Diego where most of the homeless population currently lives. 
"There are always going to be homeless people. We know that." George said. "We are always going to have homeless brothers and sisters who are going to be out there experiencing tough times. Any of us could be in the same situation, so we want to help them. This is an unprecedented problem that will not be solved with old-school thinking."
By creating and distributing this plan, George and Brian hope to educate San Diegans about homelessness and ignite a discussion that motivates local government officials to act in a meaningful way. Many prominent figures in the San Diego business community, as well as long time residents, have endorsed the plan since its inception in 2017.
Sunbreak Ranch in Practice
Homelessness has long been an issue throughout San Diego, but has become a bigger issue during the last 5 to 6 years. Combined city and county government expenditures for services dedicated to homeless individuals now total more than $317 million annually. 
The proposed operating budget for the Sunbreak Plan is $75 million annually. This may sound like a lot, but savings to the City and County could be as much as $150 million each year due to reduced reliance on public services like 911, ambulances, emergency rooms, police, and sanitation.
Possible funding options for the Sunbreak Plan include a one-eighth cent sales tax increase countywide. Over the course of 40 years, this tax would barely be felt by consumers and would raise $4.5 billion, or $112 million annually, easily covering the cost of the plan.
In January of this year, the official count of homeless persons in the county numbered 8,576. According to George, many who work for organizations that provide homelessness services say the real total could be two-to-three times the official count. Regardless of the actual total, Sunbreak Ranch plans to provide shelter to more than 4,000 homeless individuals during its first year in operation
Amenities at Sunbreak Ranch will consist of tents, portable toilets, and portable showers. Safety inside the community will be ensured by a reasonable police presence. Homeless individuals are free to come and go as they please, using transportation provided by Sunbreak Ranch.
The camp would also act as a central location where outside organizations that specialize in providing homelessness services can identify individuals who might benefit from their help. Organizations like the East County Transitional Living Center have already expressed support for Sunbreak Ranch as it would make their outreach efforts easier. Instead of using precious resources engaging in community outreach across the whole county, the ranch would be a central place where many organizations can connect with the homeless community.
Local Government is Not Doing Enough
According to George, most people who work for organizations that provide homelessness services already know about, and support, Sunbreak Ranch, but the local government has not yet taken up the cause. 
Considering the magnitude of the homelessness issue and the public outcry from the community, it's surprising that neither the Mayor nor members of the City Council have taken up this initiative in a more serious manner. 
"San Diego is normally a really laid back place, but there has been an outrage over this issue during the last couple of years." George Said. "The politicians in San Diego have been saying that they're going to solve the homeless issue and it's only exploded. We just have very low confidence in the city leadership." 
Most politicians familiar with homelessness in San Diego believe that a "Housing First" plan of action is required to properly address this crisis. Traditionally this means constructing enough permanent housing near city centers to shelter people experiencing homelessness. 
According to George, a "Housing First" approach that provides permanent housing for all of San Diego's homeless population is ideal, but probably unrealistic in the short term. Permanent housing projects like those needed to address San Diego's homelessness issue will take a long time to construct and will be expensive. Sometimes communities don't want these types of housing projects in their neighborhoods and respond with protests, further delaying a solution.
"Of course if you put a roof over someone's head that's a better approach, but it's just pie in the sky stuff. It's not going to happen. If you have 20,000 people homeless, you can't just snap your fingers and have six condo towers built to house all of those people." George said. "If the city can find it in the budget to do it, then great. We're not trying to say it's our way or the highway. We think we've provided a genuine, viable solution to really help the homeless, and clean up our city."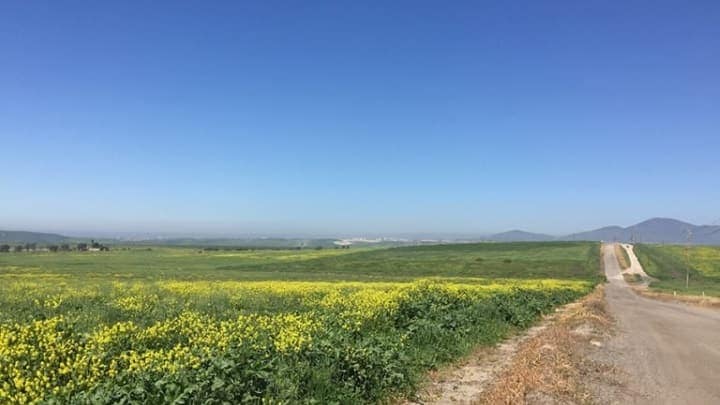 Why We Need To Take Action
Any potential solution to the homelessness problem in San Diego is going to be complex and multifaceted, as the causes of this issue vary widely. 
Many people experiencing homelessness also struggle with mental health issues, physical disabilities, and addiction. Without stable shelter, these factors can exacerbate the cycle of homelessness. It can be impossible to develop job skills or financial literacy when you're worried about where your next meal will come from, or where you're going to safely sleep that night.
Simply fending for oneself in an urban jungle like San Diego can be dangerous, too. Without shelter, the likelihood of experiencing violence in the form of theft or other assault increases greatly according to the National Sexual Violence Resource Center. Additionally, many tent encampments have sprung up along sidewalks and streets, sometimes in high-traffic areas where there is a significant chance of being struck by oncoming traffic.
The people and businesses who call San Diego home are also negatively affected by the thousands of people camping on the streets and sidewalks. Many residents feel unsafe in the presence of so many homeless individuals, and overall quality of life is brought down by the various forms of public blight caused by homelessness. 
Trash and disease became a public health issue in September of 2017 when the City experienced an outbreak of Hepatitis A. This outbreak was caused by the large amount of human waste that had collected on city streets. Twenty people have died as a result of contracting the disease, and the outbreak is still ongoing. 
"There are already laws against urinating, defecating, and camping on the streets. These laws aren't on the books for no reason. They're in place to ensure the health and safety of our community. Going through rough times does not mean you get to camp and urinate in the streets." George said. "Now, we're not supporters of criminalizing homelessness. You don't want to give them tickets. What good does that do? Therefore you have to set aside a place where these people who genuinely are homeless can get help." 
Talking all of this into account, the reputation San Diego has developed during the last few as a hub of homelessness can not be good for tourism, higher education, and new business development. San Diego needs to find a creative way to ensure the safety needs of residents and businesses while finding a solution to the homelessness issue that is compassionate and realistic. Sunbreak Ranch can be that solution.
Get The Word Out To Your Local Representative
According to George, plans for Sunbreak Ranch are currently on standby while they wait for a community leader to step up to the plate in support. He says he gets calls every week from supporters asking for news on the project as well as other opportunities to help, but without someone in the Mayor's office or the City Council supporting the plan, there is little that can be done. 
"The next mayoral election will be in 2020. If we had a candidate who wanted to run on something like this, a real solution, that would be ideal. I don't see that person right now, but you never know." George said. "You know political types, I don't know that many of them want the hard work or to take bold stands. And that's the problem."
Until then, the best thing supporters can do is tell as many people as they can about this idea. The more support Sunbreak Ranch gains in the community, the more likely city and county officials will be to take notice. 
You can reach out to the Mayor's office or members of the San Diego City Council using the information found here. 
To learn more about the Sunbreak Ranch initiative, visit https://sunbreakranch.com/.