At A-1 Self Storage, we know a little extra space can be very important. When times get tough, the stability and flexibility provided by a storage unit can make the difference between an inconvenience and a disaster. 
It is an honor to provide a service that helps people take charge of their lives. Over the years, our team has helped thousands of customers navigate major life transitions. While we want to help everyone as much as possible, there is one important issue we regularly encounter that falls beyond the scope of our business: homelessness. 
Due to safety and security concerns, it's against our rental agreement for anyone to reside in their storage unit. Still, we recognize that life does not always go as planned, that times can and do get rough. According to recent government data, many of us are one accident or other life-altering event away from finding ourselves in a state of homelessness. 
Housing insecurity, living on the brink of homelessness, is a problem faced by millions of Americans. Last year more than 500,000 people were chronically homeless in the United States. Of those, more than 17,000 received support from organizations that provide homeless services in San Diego. This marked an increase of nearly 100% compared to the previous year.
Seeing this rise in homelessness firsthand motivated us to partner with an organization committed to addressing such a complex issue. For this reason, we are proud to support the work of Father Joe's Villages. For almost 70 years, this San Diego institution has made a difference in the lives of some of society's most marginalized citizens by working to end homelessness.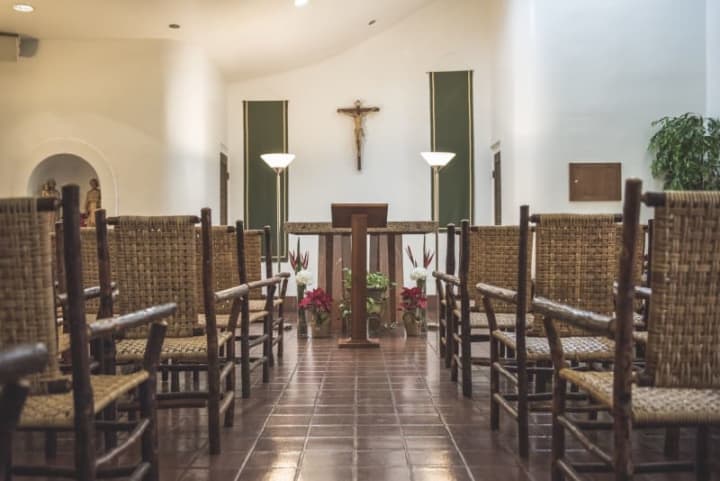 Today, Father Joe's Villages is Southern California's largest provider of homeless services, with a staff of more than 450 paid employees, and thousands of volunteers. Despite today having a $35 million budget, the organization has humble roots. 
The priests, nuns, and volunteers at Father Joe's Villages got their start by handing out peanut butter and jelly sandwiches to those who did not have money for food. It wasn't long before they realized that if their work was going to make a real, lasting difference, they would need to focus on not just feeding people, but supporting them, and teaching them how to live.
"We serve the most vulnerable," said Deacon Jim Vargas, President and CEO at Father Joe's Villages since 2014. "We serve those who are on the streets, those who are poor, those who are homeless, and we provide what they need, giving them a hand up in order to give them the support they need to get back on their feet."
Deacon Jim said that by working directly with San Diego's homeless population, Father Joe's Villages learned the exact causes for why people were experiencing homelessness. Using this knowledge, they developed programs to put people on the path to self sufficiency. 
"The mission has always been to break the cycle of homelessness one person at a time. That's our mission. It's never changed," Deacon Jim said.
The foundation of Father Joe's Villages' work begins by providing food and housing. It can be nearly impossible for a person to get their life together if they are worried about where their next meal is coming from, or where they are going to sleep each night. 
Once those basic needs are met, Father Joe's Villages provides a wide variety of programs designed to directly address the causes of homelessness. These programs run the gamut from job training and education, to physical and mental health care. Living in today's society and providing for one's self can be complex. The team at Father Joe's Villages is determined to make sure all of God's children are taken care of in a way that preserves dignity, and promotes community. 
"They need safety, they need to feel secure, they need to feel fed, and housed, and so forth, but more than anything else, what they need is love," said Deacon Jim. "At the end of the day, if you dispense all of these things and you don't dispense them with love, and with compassion, and with caring, then really are you accomplishing what you need to accomplish? They have the dignity that's imbued in them, because they were created in God's image, and that's really a starting point."
Deacon Jim says that he likes to think about the wide variety of services provided by Father Joe's Villages as a conglomeration of different businesses. As a former Vice President at Citi Bank, Deacon Jim brings a great deal of real world business acumen to tackling the problem of homelessness. This approach is appreciated by the many businesses that contribute to Father Joe's Villages. By talking in terms that businesses can understand, Deacon Jim can effectively communicate the value of their investment, and the impact of their return.
"Across the board, but especially when I speak to foundations, and when I speak to private philanthropists, I talk about their investment," Deacon Jim said. "You hear the word 'donations' used a lot, but I like to talk about investment just like I would in a business setting. And I talk about return on investment. The return on investment here is much different than in a corporate environment, because there it's dollars that are returned. Here, that's not the case. Here, the return is getting people back on their feet and making them productive members of society, so that they go forward to make a difference in their communities. If you look at it in those terms, it's both a moral and an economic return on investment."
These quality returns caught the attention of the City of San Diego who approached Father Joe's Villages a few years ago asking for help with the heaviest users of social services. By targeting outreach and services on the top 25% of those who were experiencing homelessness, regularly calling 911, utilizing emergency services, and even ending up in jail, the City hoped to give this population the support it needed to become stable. 
"To put it in perspective," Deacon Jim said. "There was one individual who, the year before we started the program cost the system $250,000. Fast forward three years later and [Point Loma Nazarene University] came in and did and analysis, and showed that on a yearly basis, even though this was not an inexpensive program, the approach was still saving $2.5 million on a yearly basis to the community."
Deacon Jim says that Father Joe's Villages' next big project, dubbed "Turning the Key", will involve the creation of nearly 2,000 affordable housing units during the next 5 years. The initiative includes the construction of a 14-story apartment building consisting of 400 affordable units. This structure is expected to open in 2021, though units created by converting existing structures will be available sooner. 
If you would like to contribute your time, talents, or expertise to Father Joe's Villages, or simply want to make a monetary donation, you can find more information online at www.my.neighbor.org or by phone at 1-800-HOMELESS (446-2100). Thank you to Deacon Jim and the rest of the team at Father Joe's Villages for all of the great work you do for the San Diego community!