A-1 Self Storage in San Jose, California on Senter Road is a beautifully designed and landscaped facility that offers everything you need to have a flawless storage experience. The facility, which was built in 2015, is located in a neighborhood that its manager, Chris, describes as "fairly industrial". However, he said that the area has a surprising and family friendly attraction located nearby. 
"We do have a pretty cool city park located catty-corner to us. It's called Happy Hollow. There is also a really cool petting zoo there and it's very quiet and peaceful," Chris said. 
There are 799 units at this facility, and based on the sheer size of the facilities exterior, it's no surprise that they have units ranging from 4' x 5' all the way up to 15' x 25'. With such a large facility to maintain, the blowers that circulate air around the facility are perfect for keeping the units at a reasonable temperature. 
"We don't really have extreme differences between hot and cold here, but the circulated air is helpful," he said. "It goes a long way for mold prevention, and other things you wouldn't really think of."
 
The facility has a mixture of drive up, ground level, and elevator accessed units spread across three floors. The facility is designed to be convenient at all levels, so whether you choose a drive up unit or one on the third floor, you'll be able to get in and out fast and easy. 
"We do have hospital sized elevators, as well as carts, so that people can easily move their items in and out," Chris said.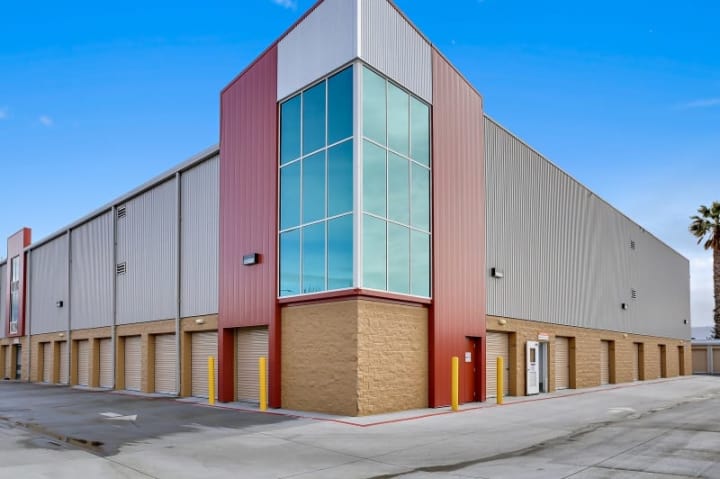 Customers at A-1 Self Storage on Senter Road are able to access their units from 6:00 a.m. to 10:00 p.m., and units with 24 hour access are available upon request. However, if you think you might need one of these 24 hour access units, you may need to plan ahead. 
"The 24 hour units are very popular, and are almost always rented out. We actually just had a customer move out so we are expecting it to be filled any day now," Chris said. 
When it comes to the clientele that rent at this facility, it is an even split between businesses and residential customers. Chris mentioned that they've never had any issues with customers at his facility. 
"The neighborhood and the location is pretty nice, and so are our customers," Chris said.
 
Part of maintaining such a friendly and safe community of customers involves providing ample security measures. Self storage units at A-1 Self Storage are equipped with individual alarms, and customers are given unique access codes for the keypad used to access the gated facility. 
"This allows us to keep track of who has been here and when. We do also have 24 hour video monitoring. We are a newer facility, so we are fairly high-tech here," Chris said.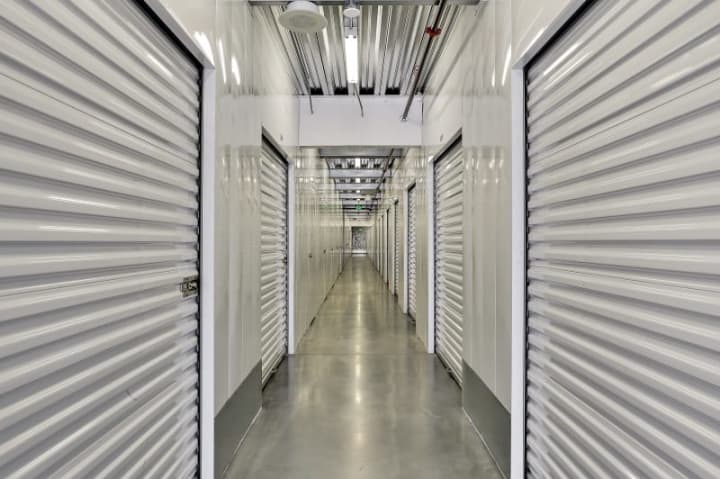 On top of these features, cylinder locks are the only type of locks permitted to be used by tenants. The reason for this comes down to safety, mechanics, and aesthetic. 
 
"They actually rest inside the latch mechanism so there is nothing to cut off. They are far more secure than padlocks. They also look really uniform, and nice as well," Chris said. 
 
Keeping the facility uniform and nice is something that the self storage team on Senter Road takes seriously. When you walk the grounds, it's hard not to notice just how tidy everything is. Not only does this communicate attention to detail to the customers, but it also shows that Chris and the rest of the team truly care about giving their customers the best experience possible. 
 
"We try our best, you know. We do have a janitorial service that comes out twice a week to help with that. But we all put in effort every day to keep things clean," Chris said. "There is a wood yard next to us that does produce a lot of wood dust so that can keep us busy cleaning a little extra as well."
 
Creating a clean and relaxed environment where customers can go about visiting their units, without ever having to worry, is one way we provide above and beyond customer service. However, we like to take it a step further by making sure to provide items to our customers that might make the process of moving their items even easier. For that reason, there is a retail area set up in the office for anyone who needs to purchase moving supplies. 

 
"This is a really good, kind of last minute stop, for moving supplies. A lot of people are stressed when they are moving, and it's easy to forget to take care of something to be stored or moved. This gives them all those little odds and ends that they might have forgot. On boxes, if you get 10 or more, you get 25% off as well, so that's an example of one of our retail deals," Chris said. 
If you need moving supplies, and hate waiting in lines, stop by A-1 Self Storage in San Jose on Senter Road. You don't have to be a customer to take advantage of the retail area or the great deal on boxes. But if you're interested in what premium self storage is all about, just ask! Our friendly managers are happy to provide information, tours of the facility, and answer questions every day.