A-1 Self Storage Charity Spotlight: Charity Storage
As a proud participant of Charity Storage's storage auctions, we are elated to announce we raised $2,530 in 2020. The money raised goes directly to Serving Hands International, Kure It Cancer Research, and the Self Storage Association Foundation Scholarship Program. We are grateful for Charity Storage and the opportunity to continue to support our community.
About Charity Storage
As an official charity partner of the Self Storage Association, Charity Storage distributes funds received from designated charity auction units. Participating self storage facilities set aside a storage unit to collect donated items. Current and former tenants, businesses, and auction buyers are welcome to donate any unwanted items in good condition to the unit. As items collect, the unit is placed up for public auction and may occur onsite or online on StorageTreasures.com. Once the unit is sold, Charity Storage collects and distributes 90% of the funds to one charity of choice, Kure It Cancer Research, and the Self Storage Association Foundation Scholarship Program.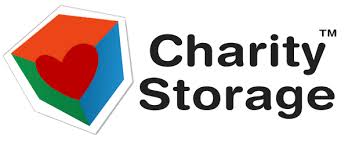 ---
How donating can help you get organized!
When you organize and declutter your home, the opportunities are endless! New space invites new and existing hobbies to take priority. You can incorporate an at-home gym, movie room, crafting space, and more with a little extra space. You might even save money and downsize your storage unit, but sometimes some of the hardest things to give up are items that you never had the chance to use.
For example, baby clothes and children's toys that your child never fit in or took interest in. Like-new furniture your college student only used for a year in the dorms or the camping gear you bought before you realized it wasn't your thing. Whatever it may be, re-homing these items will give them new life and fund donations to multiple charities.
Items we do, and do not, accept
We do have restrictions on items eligible for donation to maintain the integrity of the units up for auction.
We gladly accept the following new or gently used items:
Toys
Tools
Gardening equipment
Furniture
Camping gear
Appliances in working condition
And more!
We will not accept:
Mattresses or bedding accessories
Electronics
Tupperware
Items in poor condition or create a hygiene concern
We are happy to accept donations that fit the criteria and provide a receipt for any donations upon request. Charity units are based on availability and storage associates may decline items that cannot be included for various reasons. If you have any items you would like to donate, please contact your local A-1 Self Storage office to determine if the location is currently accepting donations and any one of our storage experts will help gladly help you determine the best option for your belongings.