A-1 Self Storage Commercial Client Highlight: Hunter Legal Graphics
Hunter Legal Graphics is not your average A-1 Self Storage commercial client in Lake Forest, California (or anywhere for that matter). Home remodelers, medical sales representatives, lawn care professionals, and retail business owners are some of the more common commercial clients we host at A-1 Self Storage, and we love them all.
We were especially interested in learning about the nature of Hunter Legal Graphics' business and how self storage helped improve their operations. Tom Hunter, owner of Hunter Legal Graphics, was nice enough to sit down with us and detail how his business uses self storage.
"We produce and store evidence for the courts. We produce the storyboards for the jury for the case in hand, so we can educate them on topics like medical malpractice, product liability, construction defects, and personal injury. It's not logos and stuff. It's things like operations and crash sites. It's a niche market," Tom said.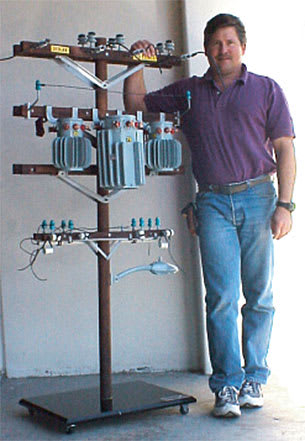 While Tom's business has worked with A-1 Self Storage off an on for about 20 years, he explained that convenience and location were the biggest factors that kept him coming back to A-1 Self Storage.
"The location is convenient, because, let's say we are storing 3D models for the County of Orange, which is about 70 miles from our home base, we can store the model up there and not have to haul it all the way from home base," Tom said. "We can just slip it in the courtroom or the courthouse easily."
The 24-hour access provided by A-1 Self Storage in Lake Forest allows Tom and his team to work efficiently.
"A lot of times, we have put the models in the courtroom before the court opens at 7 in the morning. If we can get in there on a Sunday afternoon, that means we can do it the day before. It's just really convenient," Tom said.
By law, Hunter Legal Graphics has to retain evidence from the court for a set number of days, weeks, or months during an appeal depending on the circumstances. Currently, the company rents a 10'x 12' self storage unit where they can store their work safe from the elements for as long as they need.
"A lot of these objects are just on poster board, but a lot of them are three-dimensional models where we need a garage to store them," Tom Said.
Visit HunterLegalGraphics.com to take a look at examples of the company's work. Tom told us that 80% of the pieces displayed on the Scale Models page were at one time stored with A-1 Self Storage.
Tom trusts A-1 Self Storage with these delicate, one-of-a-kind pieces. If your company is in need of reliable self storage in Lake Forest, California visit our website to start renting today!