Charity Spotlight: Casa de los Pobres
Charity Spotlight: Casa de los Pobres
Casa de los Pobres (House of the Poor) has been a member of SHI for over 30 years and is affiliated with the Franciscan Order. On a monthly basis, Casa de los Pobres provides two daily meals to over 27,000 people, distributes over 20,000 meals to families, and provides job training and basic medication to people who cannot afford it.
The Casa De Los Pobres in Tijuana, Mexico
Named after a Spanish word meaning "house of the poor". Tijuana's Colonia Altamira neighborhood was the site of its founding in 1957 by Franciscan Sisters.
Over the past 50 years, Casa de los Pobres has served the needy in Tijuana. Living in cardboard walls that fail to keep out the cold and the rain, these families live in nothing more than shacks.
It is common for the roads to become impassible because of mud and ruts, leaving communities without food for days. Many of the poor and destitute people who show up at Casa de los Pobres' doors are sick, hungry, afraid, and cold. Nonetheless, they are humble, hopeful, and grateful for the assistance they receive.
Families supported by Casa de los Pobres have access to:
A Hearty Breakfast is part of 2 Daily Meals
On "Bodega Day," a bag of donated groceries once a week
Clothing
Basic Home Necessities (Toothpaste, shampoo, etc)
Providing General Medical Care
Education for Job Skills
Besides providing spiritual guidance and offering classes in catechism, Casa de los Pobres holds weekly masses for the youth.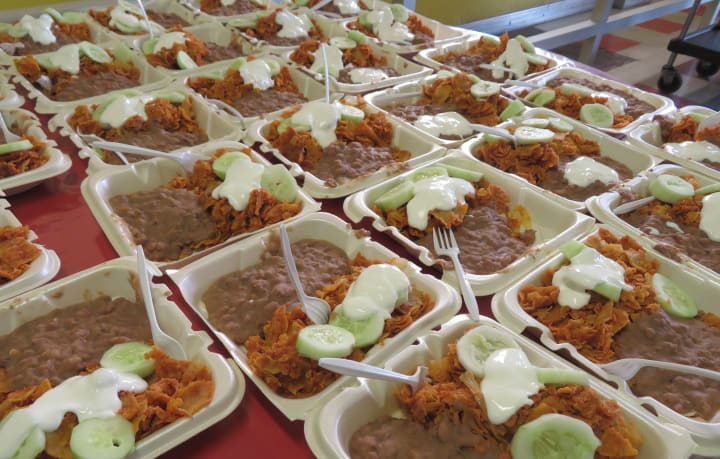 50 years of complete support from donations
The mission of this organization is to help the underprivileged by providing spiritual guidance, medical care, food, training, and education.
Various organizations and individuals donate food, services, and money to support Casa de los Pobres' operations. The Casa has never had a budget allocated to support its activities - instead, it relies exclusively on contributions from individuals, congregations, and organizations
A-1 Self Storage Supports This Mission, And So Can You
You can donate unnecessary items to charities like Casa de los Pobres to help their humanitarian efforts. Through donations, Casa de los Pobres has been able to help hundreds of thousands of impoverished families. You can help support their efforts, and help families today.
Contact Casa de los Pobres representative Alma Rosa by phone at (664) 687-1340 or with an email at casadelospobres@gmail.com for more information about how you can help.