Meet the Facility A-1 Self Storage in El Cajon on West Main Street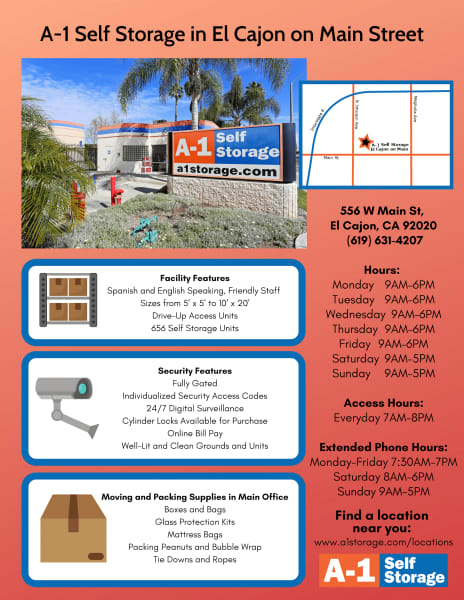 The most important thing we do year-to-year is serve the families and businesses who call this community home by providing competitive prices, high-quality self storage, and great customer service. We proudly take care of the self storage needs of those in El Cajon, Grossmont, Hillsdale, and Granite Hills. If you can get to our facility, it truly doesn't matter where you begin your journey.
"A typical client would be someone who is in between places, they're moving out of an apartment and going into a smaller apartment or they just haven't found a place, so they're staying with friends or family. Someone in between their moving destinations" said Jessica, at A-1 Self Storage in El Cajon. "Moving is extremely stressful, so I try to make it a little bit easier for them when they come in here and are renting a unit."
With 641 units, this A-1 Self Storage location has a dedicated team who takes great pride in maintaining the property. Maybe you're not moving, rather dealing with a current living arrangement that doesn't afford you much closet space for holiday storage. Maybe you lack a garage to store outdoor equipment? If so, come by and see us.
When you walk into our office, you will find the storage experts you expect to meet when making tough space decisions. Jessica has been with A-1 Self Storage for twelve and a half years! Previous to being in El Cajon, Jessica served at our Mission Valley location and in La Mesa on Center Drive.
Our facility's proximity to the 8 makes us extremely accessible. Jessica says El Cajon is fortunate to have a facility so close to downtown and off a highway exit, "We are very close to the mall, so it makes getting in and out easy." Coming from the east, exit at Main Street and turn right, we'll be on the left just past Johnson Avenue. From the west, also exit at Main Street and turn left on Main. Close to several residential apartment communities, retail stores, and local schools, A-1 Self Storage in El Cajon is user-friendly for many residents in the area.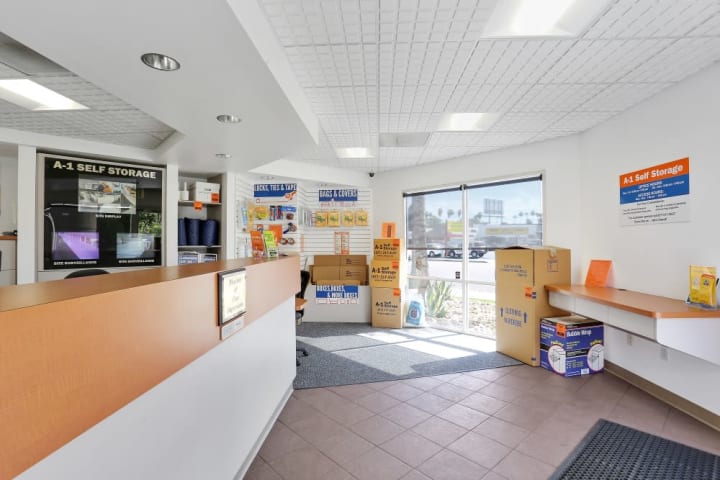 You'll also notice an organized selection of moving supplies when you arrive. Different sizes of furniture coverings and protective glass kits, tape and bubble wrap, as well as a plethora of boxes! From big to small, these supplies get the job done and we're happy to help you decide what will fit your need. A big hit with customers at this location are the new locks, "We just upgraded to a cylinder-locking system that's kind of like a padlock, but I describe it like a deadbolt for your door. When we upgraded…everybody really likes them because they are so much more secure and they can't be cut off."
Our access hours are some of the best in the area. Opening our facility from 7:00 am to 8:00 pm seven days a week, every day of the year is super handy for people! We also have team members in the office from 9:00 am to 6:00 pm Monday through Friday. Saturday and Sunday customers can speak with someone from 9:00 am to 5:00 pm.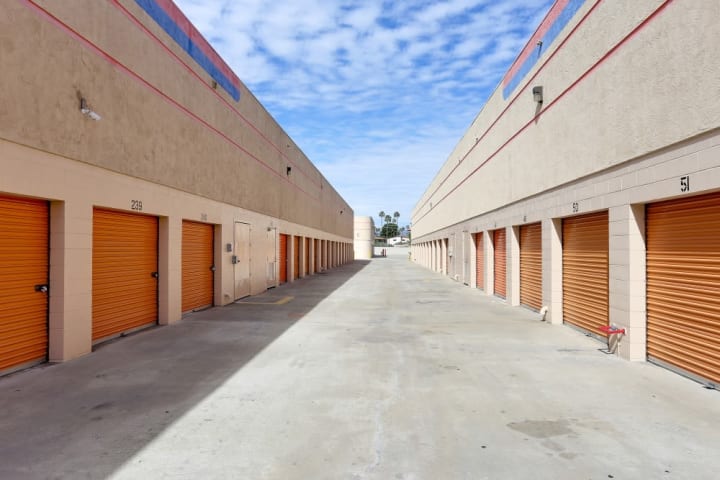 This location features non-climate controlled units with drive-up access. When it comes to storing your personal items, we know size matters. From 5" x 5" to 10" x 20", you can use our website easily from the comfort of your home to decide which unit best suits your current storage need.
Are there more items that need space? No problem, you can always rent a second unit. Whether it's ground level or easily accessible by elevator, we make sure you have enough room and resources to move in! Backing a truck up to one of our many drive-up units is appreciated when your load is heavy and awkward, "We have drive-up units, they start at 10" x 15" to 10" x 35"," said Jessica.
Security is a top priority and we prove that with 24-hour surveillance cameras. Both ideal for business and personal storage, our units have individual alarms to protect your possessions.
Security features also include fencing, gated entry, and on-site management. The facility was built in the late 1980s and feels very homey. For renters who are looking for a more modern facility, A-1 Self Storage El Cajon on Magnolia Avenue is just around the corner.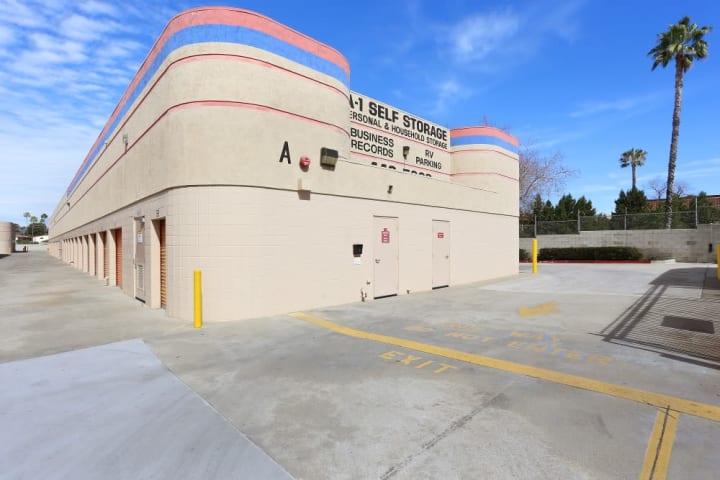 Spanish-speaking team members here on Main Street are happy to assist our customers. We make sure every individual is treated with respect and dignity. Often times turning to storage means things in life may be uncertain and our month-to-month rental agreements make life easier. Many of our military families utilize this feature along with our discounts for their service to our country.
It's clear Jessica and her team make a winning combination! No matter if you're new to the neighborhood or if you're a local, A-1 Self Storage in El Cajon is here to make sure your storage needs are taken care of. Come on down and see for yourself how we're working to provide the right type of storage for you at the right price. Better yet, come on down and take a walking tour of the facility with Jessica to hear how we can help!