Meet Your Local Self Storage Facility: A-1 Self Storage in Oceanside, CA
We're so excited to tell everyone about the sweet features and amenities of the first ever A-1 Self Storage facility! If you don't know already, we are talking about A-1 Self Storage at Oceanside and the 5 freeway in Oceanside, California.
A-1 Self Storage at I-5 and Oceanside Boulevard has 636 units ranging in size from 5' x 5' to 15' x 25' self storage units, along with two outdoor parking spots. While the facility is spread across two floors, accessing units on any floor is a breeze.
"We have about 50 drive up units throughout the property, and we also have the ground floor which isn't exactly drive up but it is pretty darn close," Jay, facility manager, said.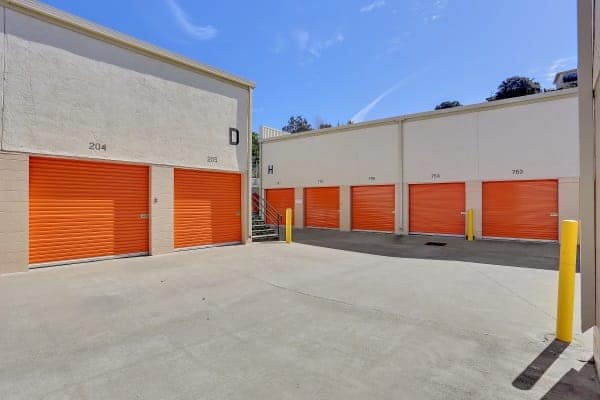 If you aren't able to snag a drive up or first floor unit, not to worry! Jay explained how the facility makes loading in and out of your unit easy.
"We have a freight elevator for people to send their items to the second floor. We also have flat bed carts and those can be loaded in the freight elevators as well," he said. "Upstairs also tends to be smaller units so people wouldn't store something huge up there."
Making sure that customers have an efficient and satisfying experience when they visit their storage unit is our number one priority. This A-1 Self Storage facility offers extended access hours from 7:00 a.m. to 8:00 p.m. everyday, including holidays, for customers convenience. However, once they leave, part of our promise is working to maintain our customers trust and peace of mind by making our facilities the safest place possible for their belongings. Between security features and genuine care for customers, Jay says that they are able to create a safe and reliable facility that customers can count on.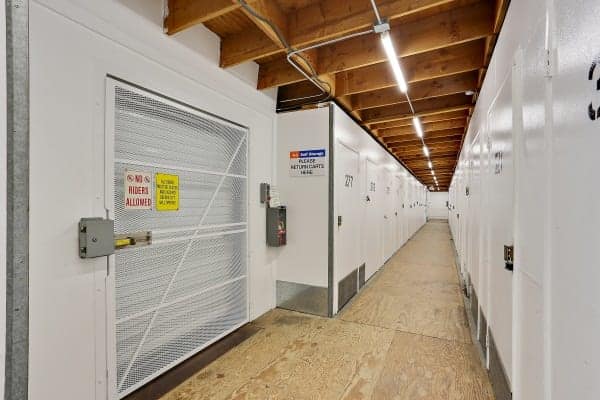 "First, there is gate code that requires everyone to check in and out when they visit their unit. So we can have everyone be where they are supposed to be. There is also 24-hour surveillance, and we do at least 2 walkthroughs every day," he said. "We try to spend time on the grounds every day."
While all of the A-1 Storage facilities are well kept, Jay said that he thinks the team at Oceanside at I-5 takes extra care of their facility- partially because of its age, but also because of the pride they have in working at the original A-1 Self Storage Facility.
"For those reasons we have to stay on top of that even more. We always keep things nice and clean," he said. If you couldn't tell already, this facility's team does everything they can to ensure their customers and their valuables are looked after.
Another way that the team at A-1 Self Storage in Oceanside on the five is giving their tenants above and beyond customer service is by having a retail area full of moving supplies. The retail area is located inside the office, and anyone can purchase moving supplies including boxes, packing paper, tape, bags, mattress bags, tarps, tie downs, and ropes here.
Everyone is welcome to take advantage of the retail shop and special on boxes, giving 25% off your purchase of 10 or more boxes of any size. So whether you're looking for easy access to your things, or just prepping for your move, A-1 Self Storage in Oceanside on The 5 should be your go-to facility!