Meet Your Local Self Storage Facility: A-1 Self Storage in San Diego on Frazee Road
The A-1 Self Storage in San Diego on Frazee Road is located in the heart of the Mission Valley district and has a ton of fantastic features and qualities that make it an excellent option for self storage in the San Diego area. We chatted with friendly storage expert, Florentina, to learn more about what makes this facility really shine.
For starters, this larger-than-life facility has 1,706 units spread across six different buildings. Some of the buildings are one one floor, and others have two floors. The facility, which was built in 1987, is equipped with freight elevators in the two floor buildings.
"They are very large though and two of the buildings have multiple lifts. So if two people are moving in at the same time, they don't have to wait," Florentina said.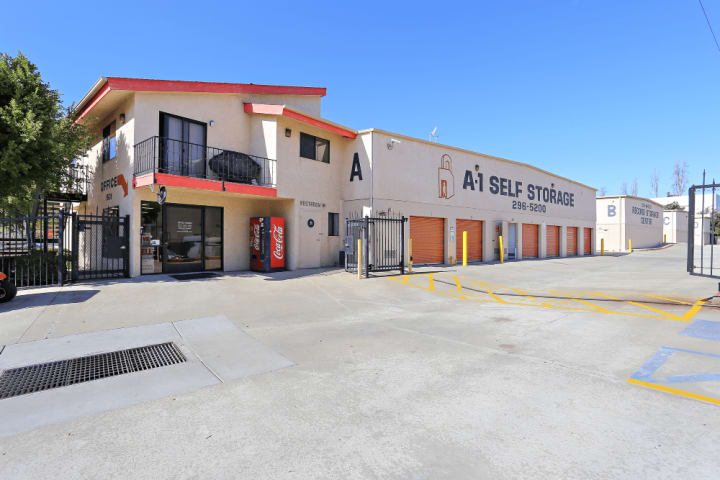 The facility also offers parking spaces within their gates for anyone looking for an economic way to store their vehicle or trailer.
"We have two different areas for parking. They are both super busy, and they have the same security with unique codes to enter and exit," Florentina said.
Another unique feature of this facility is the immaculate state of the grounds. Florentina said that they take cleaning their facility seriously, and that there is a cleaning crew that comes to the facility every other day of the week.
Customers are able access the facility 7:00 a.m. to 8:00 p.m. seven days a week, including holidays. The office is also open 7 days a week. While they do not usually offer 24-hour access, Florentina said that they have made exceptions in the past for some of their business customers but only for a few days. When entering the facility, Florentina mentioned that they have a very secure way of letting people onto the premise.
"So we have three gates here. One is only for entry, one is only exit, and the main gate is for entry and exit. So when you are at the gate, the tenants all have a unique access code that they enter when they are entering or exiting," she said. "Since the codes are unique, we can see exactly who was here, and when."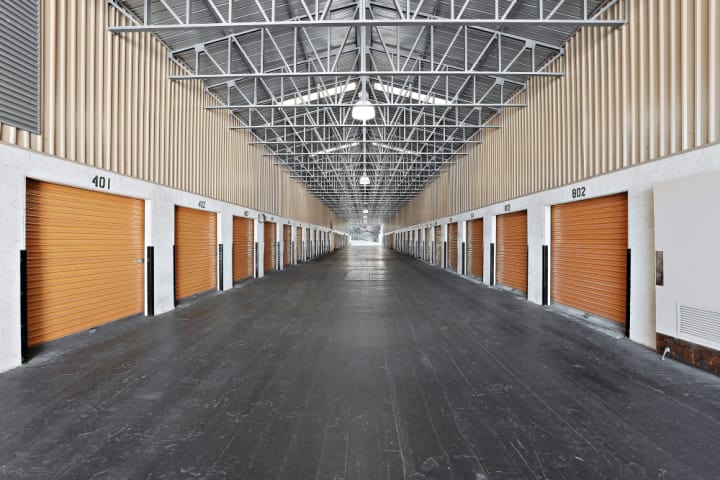 The surrounding neighborhood is safe and made up mostly of businesses. There is even a police station that is located across the street from the facility. On top of being surrounded by a safe neighborhood with a strong community presence, the facility is decked out in plenty of security features.
"We have cameras on 24-hour surveillance, so everything that happens here is being recorded. We also use cylinder locks here, which are considered to be the most secure lock," Florentina said.
A-1 Self Storage in San Diego on Frazee Road truly does everything possible to ensure that their customers belongings are not only taken care of while they are there, but also while they are coming to and from the facility as well! Additionally, there is a retail area in the office onsite that has moving supplies and tools for purchase.
"For our customer's convenience, we sell the cylinder locks that I spoke about before here. We also sell covers, tie downs, and moving supplies. Also, we always have a deal where if someone wants to purchase more than 10 items they receive 25% off their entire purchase," she said.
Everything that we do at A-1 Self Storage on Frazee Road is with the customer in mind; from keeping the roadways and hallways in the facility spotless, to offering premium security features and moving supplies. We know that it's the little things that can make a big difference, too, which is why we always welcome anyone who may be curious about self storage to stop by. Our local self storage experts love being able to answer questions, give tours, and help customers learn more about what it means to not only become a renter, but what it means to be part of a self storage community.