Meet Your Local Self Storage Facility: A-1 Self Storage in San Juan Capistrano
Nestled in a hillside in South San Juan Capistrano, California is the lovely A-1 Self Storage Facility at 33000 Valle Road! Here, the self storage professionals are friendly, the grounds are well kept, and the security is strong.
The building was built in 2014, has 494 units, and beautiful Spanish architecture that mimics the buildings the downtown and surrounding areas. Teresa, associate manager of the facility, went into detail about the amenities and features of this charming facility starting with its ventilation and basement units.
"The whole facility has air being circulated around it, and we have a basement. People like the basement because it's cooler down there, which helps keep your sensitive items intact," Teresa said.
This multi-level facility is equipped to make moving in and out of your self storage unit as easy and safe as possible. Push carts are available for everyone and freight-size elevators make it easy for customers to move between floors with large loads. However, it's not easy for just anyone to access the facility and its self storage units. Teresa told us how they are able to make a facility with no gates a fortress against unwanted visitors.
"Every tenant has their own code. When they come in, they enter their code and it disables the alarm installed on their individual unit. It's very secure," Teresa said. "All of our elevators and doors have a keypad, so you need a code to get into almost every part of the building. Even the bathroom. We also have 24-hour surveillance which keeps everyone safe."
With access hours from 6:00 a.m. to 10:00 p.m., seven days a week including holidays, we pride ourselves on being able to give our customers the best self storage experience possible. That's why we have amenities like our 24-hour automated kiosk to help our customers even when the facility is locked up tight. At the kiosk you can make payments, ask questions, and even rent a self storage unit.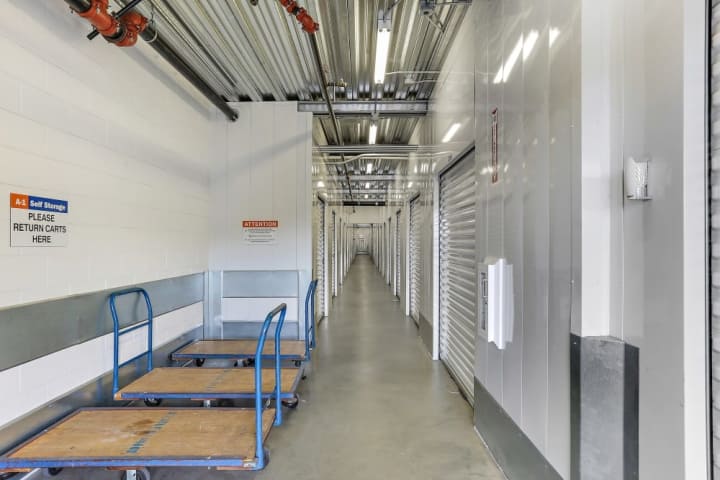 "It will provide you with the lock, and information on how to get in. If you have any trouble it does have a call button on it which directs you to our call center. They're available after we close," Teresa said. "They can converse with you on camera, and they can see exactly what's going on on the screen, so they can help you step by step."
Another fantastic feature that all of our facilities offer is an on-site retail center that carries boxes of varying sizes, packing tape and peanuts, mattress sacks, stretch wrap, and most all supplies needed for a successful move. Teresa also mentioned the sweet deal that the facility offers on boxes.
"If you buy 10 or more boxes it doesn't have to be one size, you can mix and match," she said, "you get 25% off!"
No lines and a discount on bulk box purchases? It may seem too good to be true, but this reality at A-1 Self Storage! We want to be your one stop shop for all of your self storage and moving supply needs.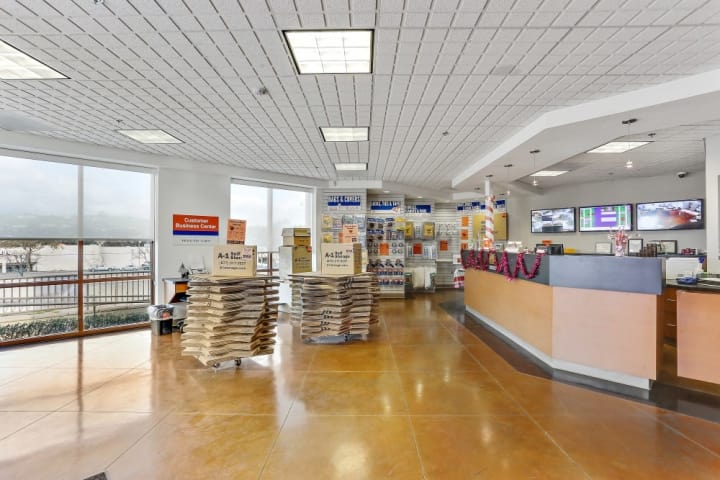 At A-1 Self Storage in San Juan Capistrano, features like the 24-hour security cameras, helpful kiosk, and enormous freight elevator make self storage a breeze. However, it's our friendly self storage professionals like Teresa, who are trained to provide above and beyond customer service, that set us apart from the rest. Don't take our word for it though, come check out A-1 Self Storage in San Juan Capistrano and rent a self storage unit today!