Meet Your Local Storage Facility: A-1 Self Storage in Cypress, CA
Is that a YMCA or a community center of some sort? From a distance, you may think this pristine-looking building is anything but an A-1 Self Storage facility. Our buildings are so well built and our grounds neatly manicured, you don't even feel like you're walking into a state-of-the-art storage facility built 19 years ago. Don't prep yourself for a dungeon-like feel or it'll be an overwhelming shock to the system! Think light-filled, clean, and easy.
On the flip side, A-1 Self Storage in Cypress also reminds us a bit of the Marine Corps Base in Quantico, VA. It's true! If you've ever visited a super secure military base like Quantico, there's usually a tall, iron gate with large brick pillars towering over you. As you reveal your government-issued license, a superpower authority leans out his booth window, eyeglasses resting on the tip of his nose, and says, "What is the date of your birth?"
Here in Cypress, you drive up and notice the secure, closed gate and electronic password entry pad, but somehow it feels refreshing. After all, you are about to store much of your life's treasures here! Of course you want it to feel like the Quantico base.
It's equally assuring when you walk into the main office that you've made the right choice in self storage! The first thing you see is the "Director of First Impressions," Steve. As the Store Manager, he is considered the local pro on everything storage. He's not only confident that he works for the best company in the business, but he also firmly believes your keepsakes are his top priority. Steve has worked at this location for nine years and has been in the self storage industry for more than 17 years!
"Cypress is a nice and safe area. The police station is right around the corner and that keeps the area very safe. I have lived around here for about 30 years now. People that live around here like to stay long-term," he said.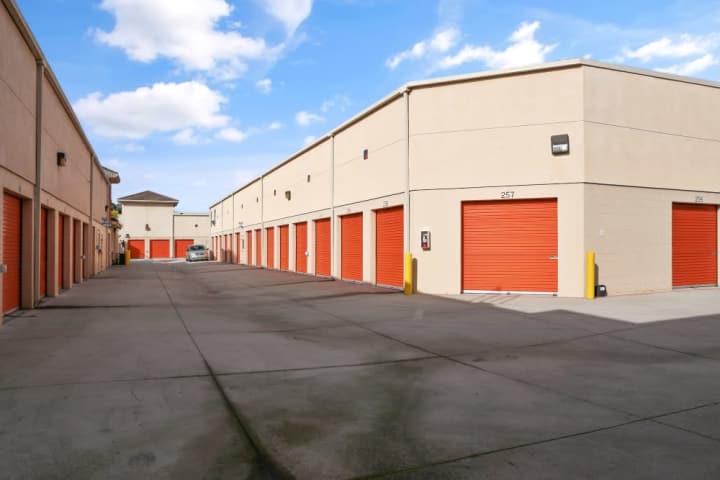 A-1 Self Storage in Cypress utilizes hospital-sized elevators to make reaching even the most remote unit a breeze, "We have a second floor and we have freight lifts for your items, so you don't have to go into the hallway and load it. Its right on the outside, so you can just load up your items and send it up or down," Steve said.
The addition of convenient access hours and drive-up units on the first floor make for a quick and easy experience at this facility, where 487 units are housed. For customers, the longest access hours in the area are ideal for flexibility: 6 a.m. to 10 p.m., seven days a week, including holidays. Can it get much better than that?
While the facility makes it easy for its guests to access their property, they make it very difficult for unwanted visitors. Steve says cameras record around the clock and security alarms surround the facility. "We use a cylinder lock here, so it actually fits into the handle of the door and you can't cut it out. You would have to use a drill to be able to open the door. It also stops people from locking the door in the open position as the original padlocks can actually be accidentally locked open. These prevent that as well."
Not only are the units at this facility protected from unwanted human visitors, but also from visitors of a smaller nature. Steve says that keeping their facility spotless is a top priority for him, "We have a cleaning crew that comes in a couple of times a week and I walk through and sweep everything and try to keep it clean myself." With all of these measures in place, the customers at this facility have little to worry about.
This facility really has it all! From beautiful grounds that are kept secure and clean, to convenient access hours, what more could you want? Our facility in Cypress is stocked with supplies for your convenience. Think about it, when was the last time you headed to the post office to mail a package and forgot your bubble wrap or tape? That's the worst and it happens to many of us more than we'd like to admit! Then you end up overpaying for simple supplies. Here at A-1, our prices are competitive and our packing materials are readily available.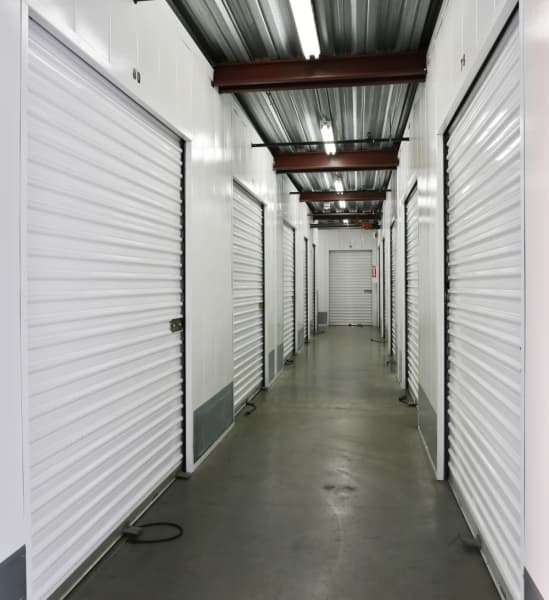 "We have a variety of bags and boxes, plus cushioning supplies so you can move and store your items easily," Steve said. "The boxes are sturdier too. You can stack them higher than usual. We also have some great protection for storing dishes."
It should be no surprise that Steve's expertise keeps his customers coming back again and again. Along with all of these fantastic features, the facility receives great reviews online and in person. If you're a Southern California lake lover, boat and camper storage may be a serious need. This facility has drive-up units that make unloading easy breezy.
Providing a military discount to those who keep our country safe and their families is an honor for us. We realize those who serve in our armed forces give of themselves endlessly, and time spent shopping around for the best deal takes time away from your family! Leave the work to us and focus on what matters most, time with those you love.
A 24-hour-a-day self-serve kiosk means you can plan to pay your lease or rent extra space whenever your heart desires. There is no rush to plan your life around that decision. Feel free to live your life and come by anytime! "So whether we are closed or just really busy, you can always make a payment. The tenants can also retrieve their gate code from the kiosk. It helps people out when we can't," said Steve.
When you're ready to pack up a few boxes, be sure to check out the beautiful building on Lincoln Avenue. Just be sure you pull into A-1 Self Storage! Steve runs a tight ship and we can't wait for everyone to experience all that this fantastic facility has to offer. If you are looking to store your belongings conveniently off Lincoln Road with a team that will go above and beyond to ensure your satisfaction, look no further!