Meet Your Local Storage Facility: A-1 Self Storage in Downtown San Diego
When the rent is high and storage in your home is low in the heart of Downtown San Diego, where do you go? A-1 Self Storage in Downtown San Diego, of course! This facility has an overwhelming amount of premium amenities that make it the ideal spot for residents and businesses to store their belongings in Downtown San Diego.
We spoke with facility manager, Emma, and facility floater Justin about the features of the facility and all its offerings. The facility was built in 2008 and has 1510 units, including car storage that goes beyond a simple parking space.
"Most other storage places don't have a car storage, which we do provide here. We also have services for that as well like the triple charge and tire pressure checks. We have a mechanic that helps out with all the cars," Emma said.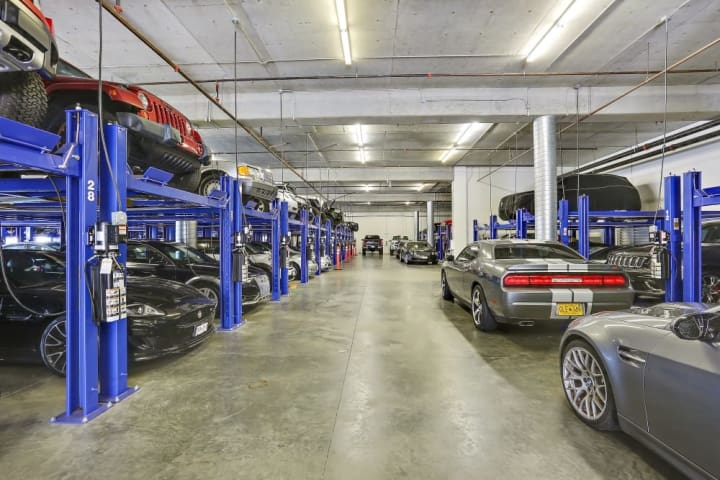 Due to their location, their parking storage is very popular. It is located on the ground level of the facility and they offer "garage" options where you can pull your vehicle into a fully enclosed parking spot just like you would your own garage. On the opposite end of the facility there is another popular self storage option.
"There is a section on the fourth floor that is climate controlled. It is a small section, but it mainly stays full," Emma said.
Not only does the climate controlled section on the fourth floor have a steady occupancy, but so does the entire facility. While Justin said they have a lot of commercial clients that make up their occupancy, it really depends on availability.
"We are about 92% and we are typically between 92-98% full up year round. It's actually a little slower than usual right now. There are a lot of students, military, and people with vacation homes, besides commercial clients too," Justin said.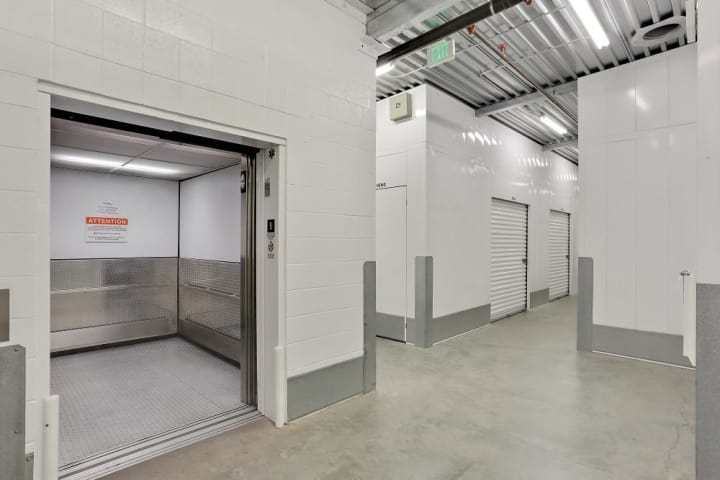 We were surprised to learn that many of the customers at A-1 Self Storage in Downtown San Diego are people traveling by plane or leaving for a cruise.
"If you fly in and have to stay at a hotel, you'll want a place to store your things," Justin said. "We also get people who depart from here for cruises so they are gone for a month or more and need a place for their items. Sometimes they will leave their cars here as well."
This busy facility does a fantastic job of making renting self storage units, or parking, as worry free as possible. There is even an entire area full of moving supplies for purchase with deals cardboard boxes, packing tape, and mattress bags!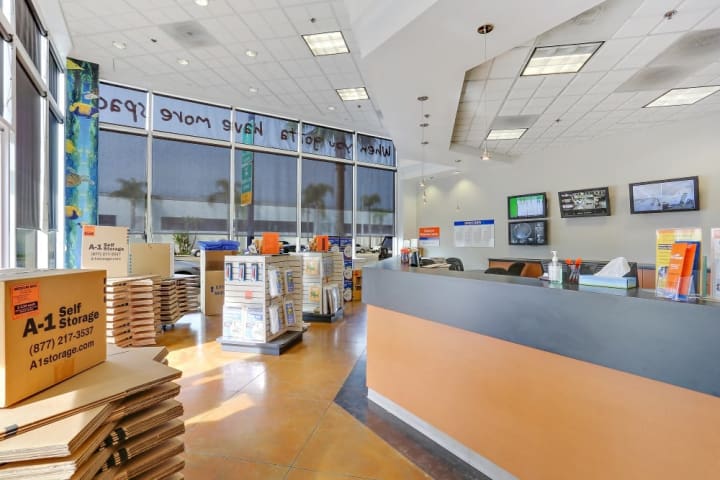 While customers will start enjoying these customer friendly amenities like online, by phone, or in person bill pay and self storage unit rentals, Emma told us about how the facilities extensive security features keep everyone worry free once they leave the facility.
"We are a steel gated facility with 24 hour security cameras, and individual alarms in each self storage unit. Our customers each have a unique access code linked to their unit that they must enter to open the gate," Emma said. "Like all the other A-1 Self Storage locations, there's a gate code that allows more access hours than other companies."
Like much of San Diego, the area surrounding the facility is described by Justin as being mixed between those with a little, and others with a lot. Being close to Little Italy, the San Diego Airport, and the San Diego Bay makes this an ideal spot for locals as well as tourists. No matter who you are though, the self storage team at A-1 Self Storage in Downtown San Diego is prepared to meet and exceed your expectations for self storage. So get in touch with this facility to start renting self storage today!