Meet Your Local Storage Facility: A-1 Self Storage in Oakland, California
It's large, in charge, and — has a huge clock on the side? Yes! If you haven't figured it out already, we are talking about the shimmering A-1 Self Storage on Oakland, California's High Street!
When we say large, we are talking about a self storage facility with 1,036 units of different sizes, spread across two buildings, and multiple floors. To help us better understand this larger-than-life facility, we had a chat Store Manager, Mark, and his Storage Associate, Dena.
"Our smallest unit is 5' x 5', and our largest is 10' x 30'. There are two buildings, but the secondary building is a one-story with drive-up units," Dena said. "The other building has three floors of units, and three elevators. These are big hospital-sized elevators intended for people and items."
Built in 2004, this location has all the features anyone could want in a premium self storage facility, including great security.
"All units are individually alarmed, and there is a security gate, so everybody has to use a code to get in and out. We also have 24-hour security cameras spread out around the facility," Dena said.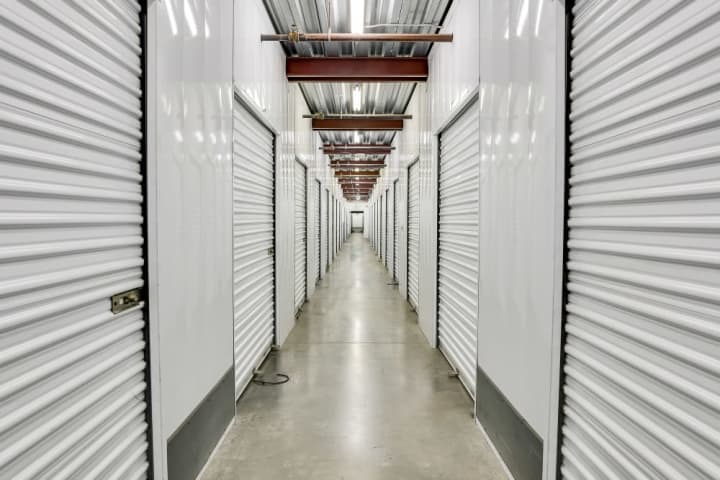 Mark added that the facility is fully surrounded by fences, and located in an area that is a mix of residential, and industrial development. Many customers are drawn to A-1 because of the individually alarmed units, and other security features. However, commercial clients especially appreciate drive-up units for their ease of access.
"Businesses rent out our drive-up units, because of their easy location. It's just in and out. Drive up, roll up the door, and, bam, they are there!" Dena said. "Our neighborhood here is what I would call a typical industrial-residential neighborhood, because we are right on the edge of Alameda. We have industrial businesses on one side of us, and on the other side, we have the San Francisco Bay Trail. We also have a path up the hill that goes toward a more residential area. Across the High Street Bridge, which is right up against our back door, is Alameda and more neighborhoods. It really is an eclectic mix of everything here!"
Our convenient location is just one of the many ways that A-1 Self Storage ensures customers have the most convenient self storage experience possible. We also offer extended customer access hours every day of the year, including holidays!
"Access hours are from 6:00 a.m. to 10:00 p.m., seven days a week, and office hours are 9:00 a.m. to 6:00 p.m. Monday through Friday, and 9:00 a.m. to 5:00 p.m. Saturday to Sunday," Mark said.
When asked if the facility was running any specials, Mark was excited to tell us all about them!
"We have specials on our 7 1/2' x 10' and 10' x 10' upstairs units. They are both currently free rent for the first month!" Mark said.
Think the service stops there? Think again. There is even an on-site retail area in the office that features a wide variety of packing and moving supplies for sale to everyone, even the general public. The next time you are ready to move, you not only have the perfect place to store your items, but a partner to help you along the way! To get in on Mark's great special, visit our website or call the facility to start renting today!