Meet Your Local Storage Facility: A-1 Self Storage in Torrance, California
With beautiful weather and light sea-breezes year round, the coastal city of Torrance, California, is a sought out spot to live and work. The city is one of the safest in America, and the emphasis on spending time outdoors makes this an ideal area for families to live, and businesses to grow. A-1 Self Storage in Torrance knows their customers, and helps the people living in and around Torrance find the right storage solutions.
Paul, the facility manager at A-1 Self Storage Torrance, told us a little more about what makes his facility special. "The area is very nice ever since I have been here. The beach is just 15 minutes away, and everything is accessible and close to main highways. Our location makes it very convenient for people to rent from us. We are also the only place that is open 365 days a year," Paul said.
The facility has 500 units with many different options in sizes and cost. As for his customers, Paul said, "there isn't a lot of traffic, and not a lot of people coming and going here. A lot of the tenants are remodeling their homes, so they need the space while they redo their home. We get a lot of businesses too, but you hardly ever see them, they are just in and out."
There are three floors at the facility, and many features to help the customers move in and out easily. "We have 2 access elevators. We do have push carts, and we don't lock them up, so you can use them at any time of day."
For clients wanting 24-hour access, there are options. There are a number of drive up units that are located outside the gate. Paul noted, "the ones outside the gate those can be 24-hour access" and "that it really depends on the tenant and their needs." Paul also mentioned there are parking spaces for rent. "There is 6 total, and right now I have 2 available," he said.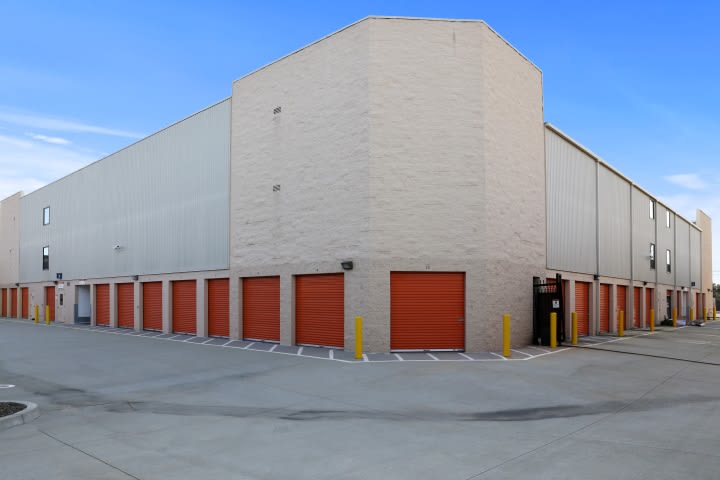 A-1 Self Storage in Torrance has industry-leading security, making the customers comfortable about what they store there. "We have 24-hour surveillance. We are gated, and each tenant has a unique access code to enter and exit the facility. It is just like a house alarm, it just lets us know who is here and when, and gives people that peace of mind," said Paul.
On top of all these great things, there is a retail center the sells everything a customer may need. "Yeah, we have some really nice options on all the packing and storing supplies you might need. Covers to store your mattresses or your couches. It's designed to keep people items nice and clean while they are stored," Paul said.
Paul is fluent in both Spanish and English and has a lot of experience in finding the right fit for his customers by emphasizing clean storage units and excellent customer service.
When it comes to easy accessibility, 24 hour surveillance, and friendly staff, A-1 Self Storage in Torrance does self storage the best. When you're ready for the best self storage in the Torrance area, call or visit A-1 Self Storage today for a superior experience!
This post was originally written in October 2018 and has been updated to maintain accuracy.