Meet Your Local Storage Facility: A-1 Self Storage on 3040 Oceanside Boulevard in Oceanside, California
If you want to store at a quiet, large, yet unassuming self storage facility that has unique features you won't find anywhere else, then keep reading to learn more about A-1 Self Storage on 3040 Oceanside Boulevard in Oceanside, California!
This self storage facility was built in 1987 and has 899 units spread across three buildings with multiple floors. To give us a better idea of how everything works at this facility, we talked with Storage Associate, Tracey.
"The building that we are in (B) has four floors. The A and C buildings have three. We have a basement, a ground level, which is for our drive-up spaces, and ground floor spaces which are more convenient and less expensive than the drive-up," Tracey said. "Then the upper floor spaces are the least expensive. We recommend that customers who are planning for being here for a year or more consider renting an upper-level unit so they can save money."
The facility not only offers 30 drive-up units, but also a wide variety of unit sizes that are not commonly offered at other self storage facilities.
"Traditional sizes are 5' x 5' or 5' x 10' but we offer 5' x 8', 8' x 22', and other odd-sized units," Tracey said. "We also offer two different parking options."
Since the property stretches across 5.2 acres, the facility has a golf cart that helps the managers zip around the facility for emergencies, routine cleanings, and just to say hi to the customers on site.
"We walk around the property all the time and know our tenants by name. I think a lot of tenants appreciate that," Tracey said. "We like to keep the facility clean, especially the restroom! It builds up. You leave one thing there for the day, you'll find something else that has sprung up too."
Getting to know the customers at the facility is not only a matter of building stronger customer relationships, but also safety. The facility has 24-hour video surveillance, bright floodlights throughout the facility, and strict access hours to ensure that everyone and their belongings are kept safe.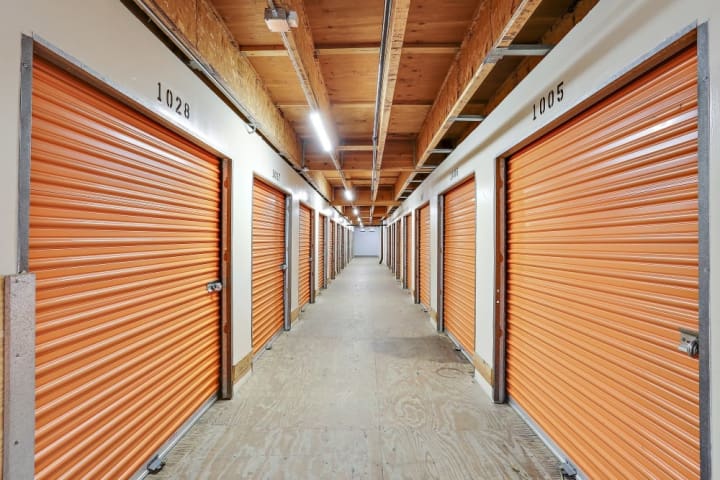 "Our access hours are 7:00 a.m. to 8:00 p.m. every day including holidays. When we're not here, you do have access to your unit, but you must be off the property before 8:00 p.m. That's the number one thing we evict for. But, it is because we are trying to keep the facility safe. People seem to get that though when we emphasize that. We have a lot of different rules, but that one is one that we highlight," Tracey said.
When it comes to the community inside and outside of the facility, Tracey described it as being fairly tranquil.
"It's a very quiet town. It has an older population for the most part. We have a lot of military members that recommend us to those at Camp Pendleton as well," Tracey said.
Since the facility has been around for quite some time, locals are very familiar with A-1 Self Storage. Tracy's storage associates, David and Jim, have been with the company for more than 10 years and are very familiar with the community inside and outside of the facility. They love being able to provide their customers with quality self storage and are always excited to welcome those who are new to the self storage family. If you're in need of more space at home, or are even just curious about how self storage works, stop by A-1 Self Storage at 3040 Oceanside Boulevard in Oceanside, California to learn more and start renting today!