Meet Your Local Storage Facility: A-1 Self Storage on Pacific Highway in San Diego, California
San Diego is a beautiful city with lots of fun attractions for residents. However, finding space for all of your belongings can be a struggle. If you need a storage unit for your things, look no further than A-1 Self Storage on Pacific Highway!
This state of the art facility offers a safe spot for self storage. With more than 900 self storage units in various sizes, there are unique storage options available to suit any need. Leo, the self storage manager at this location, told us about all the features and amenities of his facility.
For many customers, convenience is a high priority. Located right off the highway, this facility is easy to access and features storage units with drive-up access. Climate controlled storage units are also available for environmentally sensitive items.
"We are very convenient, that's our main focus," Leo said. "We have a lot of people in the military as well as companies that rent space from us. We have a number of climate controlled units which really attract pharmaceutical companies because they must have climate controlled storage. We have drive-up units and we have some businesses that have rented from us for 10 years. The basement is climate controlled," Leo pointed out. "The pharmaceutical companies need at least 10X10 typically. But, overall, we have occupancy at 95% for those units."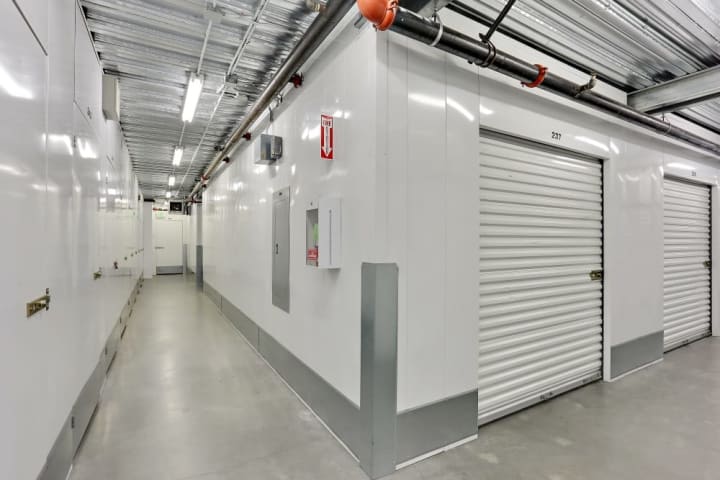 The surrounding area at the facility is made up of businesses, and Columbia College-San Diego is also very close by. Across the highway are residential neighborhoods. Parking spaces are available to rent for anyone needing to store a vehicle. According to Leo, both buildings feature parking, but B building is even more spacious. Accessing units is a breeze too! "We have 3 elevators overall, and they are all very large, hospital-style elevators that are very convenient."
Ensuring that you can access your belongings when you need them is very important and A-1 Self Storage in Midtown has some of the best access hours in the area. Customers can access their units from 6 a.m. to 10 p.m. every day of the year including holidays. The office is open 9 a.m. to 6 p.m. Monday through Friday, and 9 a.m. to 5 p.m. Saturday and Sunday.
On top of all of that, Leo and his self storage team are multilingual. They are fluent in English, Tagalog, and Ilokano. They are also learning to speak Spanish.
In addition to convenience and customer service, security and cleanliness are of the utmost importance at A-1 Self Storage in Midtown. Leo says that the grounds are monitored by cameras that run 24-hours a day. There is also an alarm system that will alert the team if anyone tampers with the units.
At A-1 Self Storage in Midtown San Diego, CA, Leo and his team are dedicated to providing you with the best self storage experience possible. Do you think you may need storage? Our month-to-month contracts are some of the most flexible in the industry. Whether you are moving into a new home, expanding your business, storing your college dorm room for the summer, or even making space in your garage, A-1 Self Storage is here to help you along the way. Visit the store in person or go online to see how Leo and his team can help you today!