Storing a Car with A-1 Self Storage
If you have a car that you cannot properly store at your home, A-1 Self Storage has many solutions for you. The storage process for automobiles takes a little preparation and planning, but it's necessary if you want to keep your car in working order. Here are some tips for safely storing your vehicle and why using self storage is a better option than a garage or driveway.
Why Self Storage?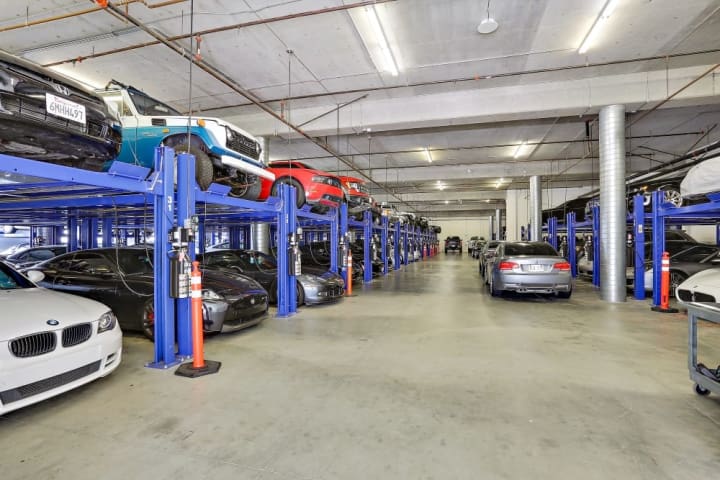 Storing your car with us provides extra security. Put your mind at ease knowing 24-hour surveillance is keeping a watchful eye on your vehicle. Indoor storage protects your car from outdoor elements that could harm the exterior and depreciate the car's value. With access to your vehicle at all times, you can take your vehicle for a spin whenever you wish.
Batteries
For newer vehicles, always leave your battery connected. The engine computer in new vehicles requires a constant connection to work properly. For older cars that do not have an engine computer, disconnecting the battery can help minimize corrosion and extend the life of your battery.
Cleaning
Make sure to fully clean your car before storing it. Grit and dirt accumulated from the road can cause rust and corrosion if left on your car. Wash your car, including the underside, and clean the inside with a conditioning treatment for leather and certain plastics. Also, remove wiper blades and clean them. Store them inside your car. Leaving them unattached helps to keep them from sticking to the windshield.
Exhaust, Fuel, and Tires
Tailpipes can be an open invitation for critters to nest in your exhaust. By covering your tailpipe with a cloth or plastic bag can help ensure this will not happen. You should also put a fuel stabilizer in your gas tank while the vehicle is in storage. If you do not do this, gasoline can oxidize and cause the tank and fuel injection system to wear down. Finally, use a jack to lift your car off the ground so there is no pressure on your tires. This will keep your tires from becoming flat on one side which can cause vibration and uneven wear when you decide to drive your car again.
If you are planning on storing your car, A-1 Self Storage is one of California's oldest and most respected car storage companies in California. We have several convenient locations in San Diego County to serve all your vehicle storage needs. We also proudly serve the military storage needs for all San Diego Naval bases and the Camp Pendleton Marine Corps Base. Our expert staff will help you determine the right storage solution to fit your needs and save you money.